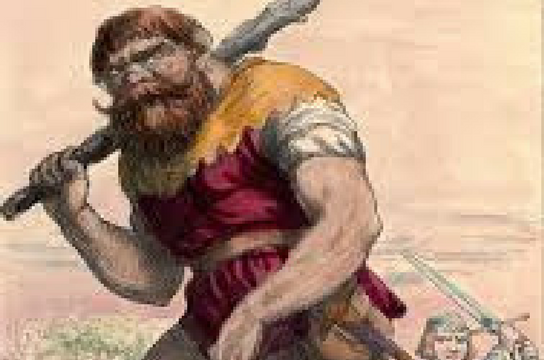 Still Fee(s)-Fi(duciary)-Fo(undational)-Fum(unds)
Every child loves a good nursery rhyme or story at bedtime. I was no different. As a child, I enjoyed listening to the tales of Jack and the Beanstalk and Dr. Seuss' Horton Hears a Who told by my parents while getting set for a night of pleasant dreams.  The allegories and metaphors embedded in these tales led to a vast imagination and some of them up ended up being important lessons that come to mind occasionally.
We didn't make it a common practice to listen to the same stories each night. My parents varied the stories they read to me broadening my enjoyment and the lessons I learned. Variety is the spice of life. The same can be said for the three F's of retirement plan management – Fiduciary, Fees and Funds. We can all agree that these form important foundational elements of an organization's successful retirement program. Is there anyone who is advising, managing or investing for a retirement program that hasn't spent a good deal of time on lowering overall cost and protecting themselves and their organization from litigious activity? I think there are ways to hit the important high points while migrating the conversation to other more relevant topics. Here are a few tips for even greater success at committee meetings:
Plan the agenda ahead of time. This one is a no-brainer. It is essential to plan each meeting well in advance with the committee chair. One of my mentors once said "Columbus didn't just set sail, he sailed West." Have a purpose and direction for each meeting. Each meeting can be unique and topical. Are there outstanding decisions that need to be made, such as a fund change or recordkeeper selection decision? How much time does the committee have for the meeting? Are there any planned absences? Speaking in advance to the committee chair to organize these thoughts is essential to ensuring that your meeting is productive and effective. This can be handled offline via a conference call, Skype or WebEx session and will also enable you to gain for insight into the committee and how it operates. Once the agenda is complete, send it along with the meeting materials electronically and well in advance. Ok, this is also a no-brainer, but ensuring that committee members receive materials one or two weeks in advance of the meeting is imperative to making sure decisions can be expeditiously executed and you can move on to the "good stuff".
Handle the foundational elements in a relatively short time frame. Have an executive summary available so that anyone who doesn't read the fiduciary report can be made aware at a high level what actions need to be taken and prepare himself/herself with the appropriate questions in advance of the meeting. This doesn't minimize these issues, but it allows for a more effective use of everyone's time in the meeting. Highlighting key decisions that require a vote and indicating what will be expected from each committee member can be helpful in moving these items along. For example, if there is an intermediate term bond fund that has underperformed significantly for several quarters and it is recommended to be replaced, noting that will be a key decision for the meeting and that three alternatives are included on page X for consideration is helpful. Or, if there is a lower fee available for recordkeeping because of greater operational efficiencies, it can be noted in the summary.
Participant outcomes and engagement! This should really be the basis of the committee meeting and should take up the majority of discussion. Why? Once you have built a solid foundation for employees. It is time to make sure that individuals are using the Plan effectively. Are employees receiving the maximum match available to them? How is auto enrollment or auto escalation going? Is there an opportunity for auto-re-enrollment? There is much reporting available from the third-party administrator/recordkeeper that can be helpful in reporting usage of the Plan, practically in almost real-time. I have always viewed each individual plan as its own ecosystem with its own demographics and culture. Each has its own educational needs and should be examined closely for opportunities to engage and help improve outcomes. For this section of the meeting, it is important to have a collaborative group consisting of the advisor, the committee, and representatives from the recordkeeper present to discuss important milestones and measurements. Maybe the 3rd quarter meeting can focus on a strategy for the coming year, and the subsequent 4th, 1st and 2nd quarter meetings can be check-ins to measure results and decide on new tactics to improve results. I understand that more quantitative members of the committee – the CFO or CIO – may want to push back from the table at this point, but let's think about it in monetary terms. If someone can't retire at retirement age, there is a cost to the organization in terms of benefits (healthcare), compensation and training (due to attrition).
"When at last we are sure

You've been properly pilled,
Then a few paper forms
Must be properly filled
So that you and your heirs
May be properly billed."
― Dr. Seuss, Horton Hears a Who!
Jeffrey H. Snyder is Founder and CEO of The Morning Pulse, Inc, a digital technology and media platform focused on aggregating, organizing and delivering retirement and financial services industry information daily and weekly.