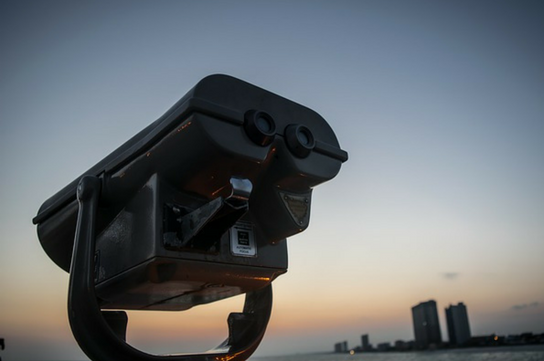 From the Field: A Preview of this Week's Podcast
We are in to week three of our new podcast The Weekly Pulse – Sunday and George and I are having a fun time trying to get our new venture up and running, polished and ready to deliver comprehensive news to the audience. If The Morning Pulse is a curation of the retirement and financial news of the day, The Weekly Pulse – Sunday is a look back and a look forward regarding the news that we believe really mattered and matters, all for educational purposes.
Behind the Scenes
As one can expect, there are quite a few technical glitches that we have to work through since we are literally bringing industry voices around the Nation to our forum. If you haven't noticed, my voice is a little tinny and distant. We think we've fixed that issue. George has done an excellent job acting in the role of producer and sound engineer and my new headset should really allow me to be heard. The Show is growing in popularity with more listens, downloads and feedback. We are continually looking to broaden our content with great guests who can act as our correspondents in the field sharing their insights and perspective.
Last Week
Bloomberg's Kevin Kelly began with an update on the markets and early thoughts about the #TrumpTariffs. Kevin has not only a passion for equities and the market, but also for relating this information to institutional and the average personal investor. He is equally passionate about retirement plans, especially pensions. The State of Oregon's Lisa Massena launched our discussion about not only the new #OregonSaves auto-IRA program, but helped us take a look around the United States at what other states may be doing to provide coverage to Americans not covered by an employer-sponsored retirement program. Last, but certainly not least, a view from the Hill was provided by Groom Law Group's Kevin Walsh. Did you know this year was an election year?  Kevin gave us insight into some pending legislation, though the expectation is that since we have congressional and 1/3 of the senate up for re-election, we don't see a lot of dramatic change. All in all a great week for the Show.
The Week Ahead
We're pleased to welcome back to the Show TD Ameritrade's anchor of #MorningTradeLive and #MarketsontheClose, Oliver Renick. The market continues its volatility this week, and we have more political news out of Washington, DC. Just how will markets react? We'll ask Oliver how things shaped up this week. But wait there's more (sorry Ron Popeil) as Invesco's Kristina Hooper visits to share her unique global market perspectives.  How do you top the perspective of a DC insider like Kevin Walsh? Of course, you have to ask a very prominent staffer in the U.S. senate, that's how. We have Senator Ben Cardin's Sr. Tax Counsel Beth Bell stopping by to discuss tax reform, and what's up in the US Senate and the House. Rumors are she may be bringing another guest too. Last, but certainly not least, we are joined by Scott Buffington, Founder, CEO of 401kplans.com. Scott will fill us in not only on the tech front, but also what is happening in the smaller retirement plan arena. This is a complement to what we discussed with Lisa last week. Smaller retirement plans and the organizations that serve them are often in need of significant assistance to help prepare employees for retirement. And of course, there at the end are George and I to help stir the pot, keep us on point and help boil this down for the listener.
What Lies Ahead? 
More guests, more insight and different perspectives! We're booking guests covering a multitude of topics from all over the Nation (and eventually all over the world.) We want to cross the cultural divide and broaden/round out the guests so that we can make retirement and savings/financial planning a part of the culture and relevant in every day conversation. But we need your input, so feel free to reach out to George and me through Twitter, LinkedIn, etc to share your feedback and thoughts. Have a show idea? We would absolutely love to hear it. Thank you, keep listening and "sit back, relax and put on your seat belt."
Jeffrey H. Snyder is Founder and CEO of The Morning Pulse, Inc, a digital technology and media platform focused on aggregating, organizing and delivering retirement and financial services industry information daily and weekly.