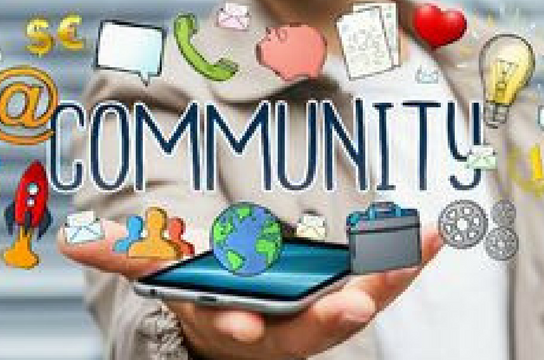 The Modern Retirement (k)ommunity (hint, it's not what you think….)
A sense of community permeates every fabric of the United States. Americans throughout our land have historically wanted to be a part of great events and great movements. Dating back to the Revolutionary War, whatever the cause, we have gathered in our neighborhoods, our cities, our places of worship, our rotary clubs and our pubs to enter into a healthy discourse about the key issues of the day. Each of these communities has its own culture and values, its shared vision that it espouses and it's that shared vision that can lead to success. Modern-day communities and their movements are facilitated through both traditional networks – human interaction one-to-one, one-to-many and many-to-one – and new technological networks – social media, personal devices, television, etc that enable even broader reach.
The modern day retirement program (note I said program, not plan) is no different. I sometimes use the word "ecosystem" to refer to a client's program, but you can substitute the words "community", "network" or "system" instead. Like a modern day economy, this system has its own unique culture, demographics, needs and desires. As a fiduciary of a retirement program, it is therefore critical to understand this system and to make sure that there is an interconnectivity that exists –  employer to employee, employee to employer, employee to employee, recordkeeper to employer, recordkeeper to employee, etc. For true program success these systems must be cultivated, developed and enhanced.
How do you define program success? This is an important aspect of the fiduciary process and is critical to defined and re-define over the lifetime of the program. Lot's of great research has been done in this area and I encourage you to check it out at sites like, www.ebri.org and www.dciia.org for more information so that you can have a healthy dialogue between you and your committee members.  Of course, success depends and varies by organization and a multitude of variables (e.g. the existence of a defined benefit plan, inclusion of social security, etc.) Further, in the good 'ol accumulation era, we measured just the retirement plan on contribution or deferral rate percentage growth, asset allocation and diversification, net cash flow and net participant growth quarter over quarter and year after year. All good basic indicators of how a plan is doing at the macro level, but not demonstrative of whether individuals within the program are really in a position to be successful. Today's approach in the distribution era has evolved and defining success breaks this down in to even more measurable factors such as replacement ratio for both the program and individual level, broken down in to factors such as gender, age, location, etc.
So let's go back to this new modern day (k)ommunity. Once you have defined success, how do you martial your organization's and your service providers' resources (which are invariably limited) to achieve success and foster the sense of community spirit that is necessary? First, it's important to remove the typical top-down approach and make your top objective fostering the sense of community. Typical communications and education programs have evolved quite dramatically, but often times can feel directed from the top of an organization, without first soliciting feedback. A clear approach and direction is required, especially if someone is a fiduciary for a retirement plan where there are significant regulatory requirements. But saving and planning for retirement and financial preparedness is a three-way street, and therefore it is critical to opening a dialogue with and among your employees. Have you surveyed your employees electronically or conducted focus groups? Doing this at the beginning is time consuming but well worth it in the long-run. (And you should take the long-view when thinking about and managing your retirement plan.)
Social media is a great tool, but it should be used strategically to distribute messages that matter and are actionable, and connect with people. Paper and the written word? Check. Video? Check. Podcasts? Check. Because individuals are bombarded by messages, you need to always be innovating in terms of the types of content you are creating to cut through the cutter of every day life. Creating new and interesting content that meaningful and relevant will bring people back for more and create that sense of community that can drive real change and results.  Going back to last week's column, I recognize that the more quantitative aspects of retirement programs dominate committee meetings, but if you follow a more streamlined approach to reviewing these items, more time can be delegated to messaging and measuring successful employee-employer and employee-employee interactions.
Jeffrey H. Snyder is Founder and CEO of The Morning Pulse, Inc, a digital technology and media platform focused on aggregating, organizing and delivering retirement and financial services industry information daily and weekly.