| AGING, LIFESTYLE, WELLNESS, FINANCE, PRIVACY, & MORE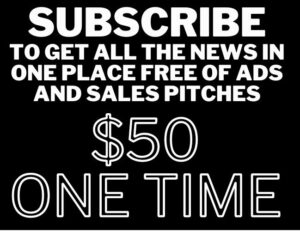 FEATURING INSIGHT FROM
ABOUT BRN
Launched in September 2019, The Broadcast Retirement Network is a dynamic content-creation and distribution platform reaching an audience of over 1.9 million.
The Network and its companion daily newsletter, The Morning Pulse, are overseen by the CEO and Lead Anchor, Jeffrey H. Snyder. With nearly three decades of retirement and financial services experience, Jeffrey and the BRN team bring knowledgeable guests from multiple disciplines to share insights to the audience in a wide variety of areas.
December 2022 marks the 10-year anniversary of The Morning Pulse newsletter. The newsletter brings together news articles, blog posts, videos, and podcasts from across the world, daily. This curation is not performed by an algorithm or artificial intelligence, with no understanding of context or the industry it gathers content for. It's done by an industry expert. During these ten years, over 3,500 daily newsletters have been sent to a vast and diverse audience.
In 2012, the newsletter started with a little over 1,000 subscribers inclusive of mainly financial / retirement services executives, advisors / consultants, employers, journalists, regulators, and legislators. Today, the newsletter now reaches over 1.9 million subscribers and now includes consumers in key demos across the globe. It is the go-to resource for those looking to understand what is happening each day and from which they can make the best decisions possible for themselves and their family's financial future and to secure their independence.
Jeffrey H. Snyder
Chief Executive Officer / Lead Anchor
The Broadcast Retirement Network​
jeff@broadcastretirementnetwork.com